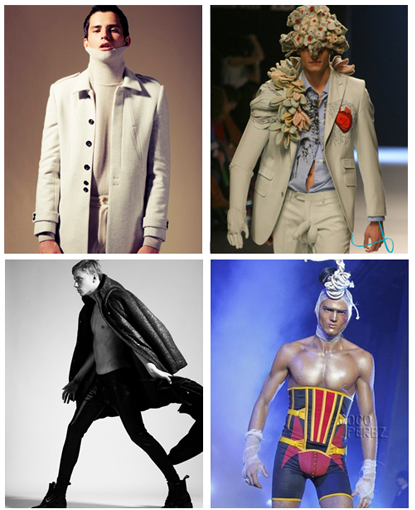 Are you coming to PITCH! on August 31st? Are you an aspiring male model? Do you think you have what it takes to make it into the pages of Essential Homme magazine? Well, get on that water and lettuce leaf diet, get thee to the gym, gather your portfolio of tear sheets …and come gosee John Russell, Features Editor of Essential Homme, at Pitch! He (and the audience) will let you know if you've got what it takes! Or, if you'd prefer, email us some photos or a pitch for Essential Homme (email Mark Allen or Greg Walloch).
Please show up with the following:
1. Stats: height, weight, hair color, eye color, waist size, wrist size, thigh size, shoe size, I.Q.
2. A list of your favorite designers.
3. Your model card, with contact info.
We'll be showing you and/or your photos off to John Russell of Essential Homme, and our audience, at "Pitch!" on August 31st! Are you ready to be on the runway?